​Talos Signed an exclusive agreement with the Distributor of 3L Talos Keg in Italy.
2020-11-16 16:35

In November 2020, Talos signed an exclusive distributor agreement with the Italian company La Spillatura S.R.L.S., according to the agreement, La Spillatura S.R.L.S. needs to purchase 250,000 kegs in the first year.
Talos authorized La Spillatura S.R.L.S. to have exclusive distribution rights within its distribution area including 3L Talos Keg, 5L Talos Keg, Dimple with reusable beer tube and Dimple with disposable beer tube.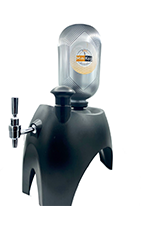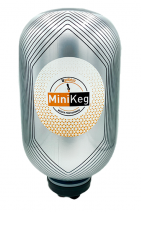 La Spillatura S.R.L.S. is headquartered in Faicchio, Italy, the company has been engaged in beer & beverage dispense industry for more than 20 years, providing dispense equipment system solutions and after-sales services to a wide range of terminal customers in Italy and neighboring countries.

The cooperation between Talos and La Spillatura S.R.L.S. is a new breakthrough for both parties. Both parties firmly believe that a long-term & stable strategic partnership will definitely open up new markets and new channels for draft beer, and create the ultimate drinking experience for beer lovers!
Talos determined to become a global dedicated innovator in the field of dispense system for liquid food. Over the years, Talos has continued to develop high-quality and cost-effective products including all dispense equipment and system solutions for wine, beer, coffee and various beverages.
Now we are recruiting distributors and agents from all over the world, looking forward to working with you!